How to Repair Corrupt Excel Files with Excel Recovery?
Excel Recovery tool is powerful application that help users to repair corrupted, damaged, or infected MS Excel XLS 95, 97, 2000, 2002, 2003 & 2010 files. This XLS Repair utility makes Excel recovery process so easy and hassle-free which helps a user to fix Excel file errors and restores in its original form. The software is well-equipped with rich graphic components that well instruct Excel File Recovery steps as it has undergone prolong testing with our technical experts.
You can easily repair corrupt XLS files using Excel Recovery tool in just few simple steps as stated below:
Step 1: Install and open Excel Recovery application. Go to the Start menu » Programs » Excel Recovery » Excel Recovery Software will display the following screen:

Step 2: Select the XLS file by clicking on Browse button. The following screen will appear: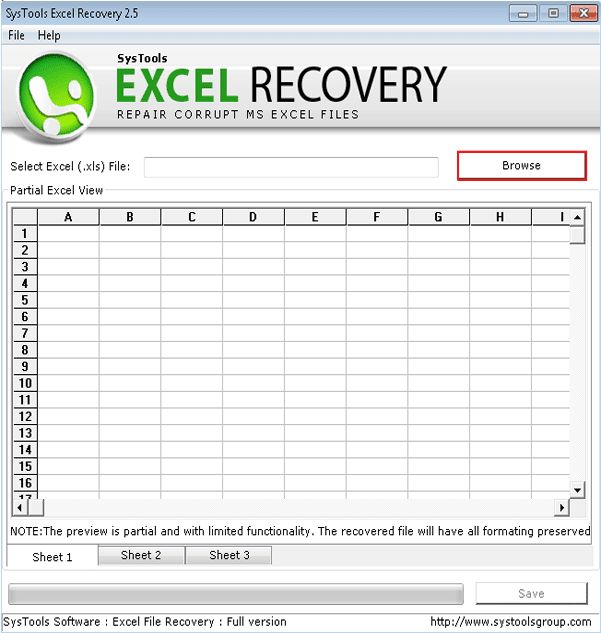 Step 3: Then select the corrupt or damaged .xls file and click on Open button.
After this, software will start scanning the selected XLS file.
After scanning, a preview of the the repaired or recovered content of the seleted XLS file will be displayed as follows: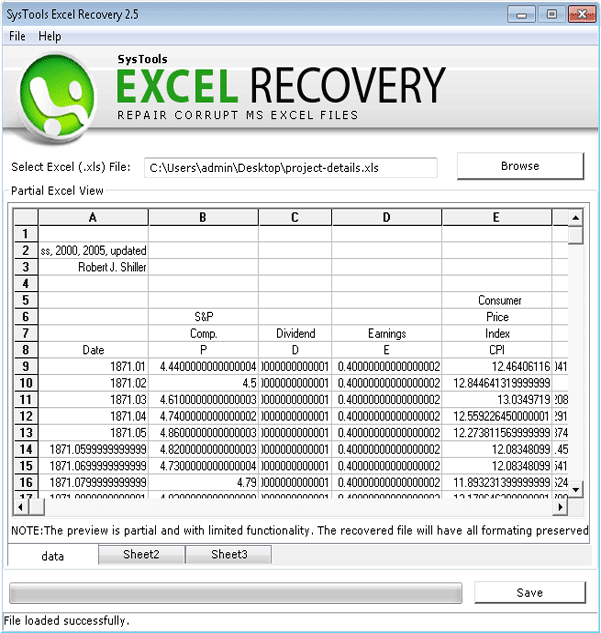 Step 4: After previewing the content of the repaired XLS file, click on Save button (exactly at the bottom of the window) to restore the repaired XLS file. Then software will prompt users to select the location to save the repaired XLS file as shown below: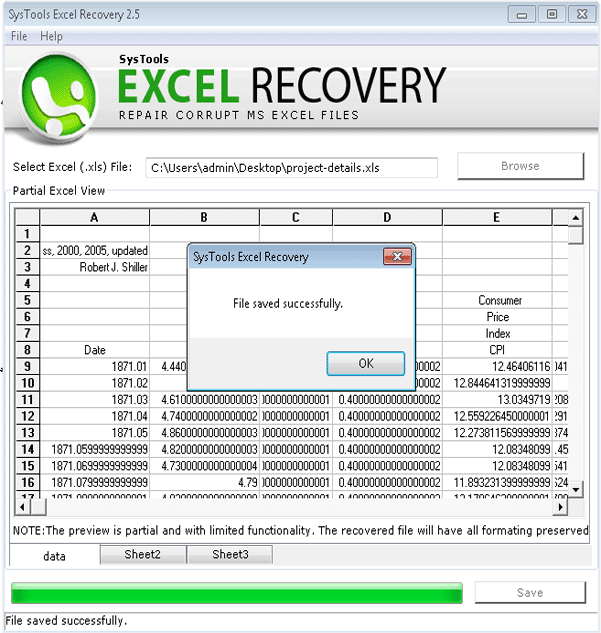 Step 5: Enter the name of the repaired Excel file and click on Save button.